November 2018
Another short update this month as I've been hit by an urge to organise.
It's weird because I'm a seriously messy person and forcing myself to tidy is normally like pulling teeth. This urge to put things away neatly is so unique that I am desperately riding the wave as far as it will take me.
30/11/2018
Seasonal Jellyfish
I've knitted a thing, so well done me. Jellyfish may not be the first thing that springs to mind when you think of November, but the muse spoke and this is what happened.
My traditional end of the month rush to get a pattern up has been disturbed by yet more snowdog shenanigans. I'm off to a private view of the goodbye weekend display so the pattern probably won't be up until the weekend. In the meantime I've got some photos of the final design.
The jellyfish actually look best when they are free hanging but I feel the lighting in here gives away too much of the background magic of photo taking.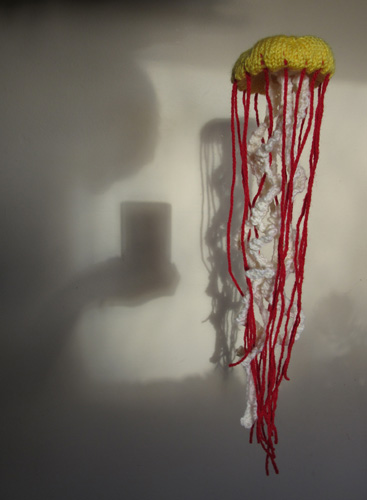 Also, jellyfish Christmas tree Y/N?
18/11/2018
Have a Shelfie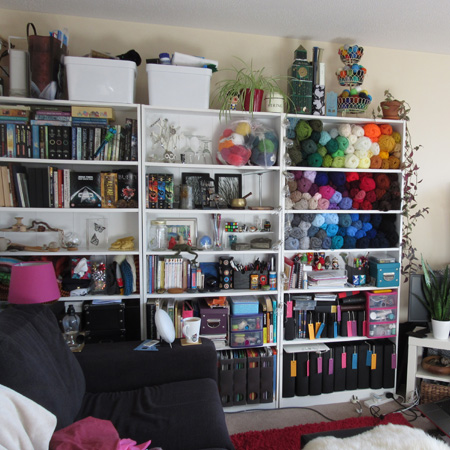 © 2018 All desgins and images are copyright of ODDknit. If you enjoy the content of this website, please consider buying me a coffee at the link below.