Sand Blanket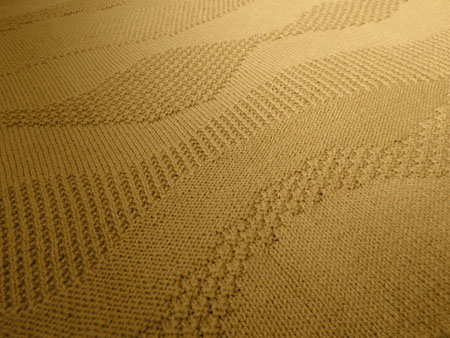 This blanket is a sampler for knit and purl stitches. I haven't written a pattern up as I'm still torn on how to do the edging.
[Update: I've drawn up a chart showing the knit / purl combinations I used for the sand waves.]
© 2014 All desgins and images are copyright of ODDknit.